The 2021 Dayton special election is in the books. Jeff Mims and Rennes Bowers emerged victorious in the mayoral race while Shenise Turner-Sloss, Stacey Benson-Taylor, Darryl Fairchild, and Scott Sliver survived the commission race. As far as special elections go, it was a particularly crowded race. That led to increased voter participation, with 8,330 voters casting a vote for mayor compared to 4,553 voters participating in the 2019 special election (it looks like around ~7,500 voters cast votes for commissioners—when the Board of Elections releases official results we'll have an exact number). In this post we'll look at the winners, losers, and what's in store for November.
Mayor
Jeffrey Mims: Advances to General Election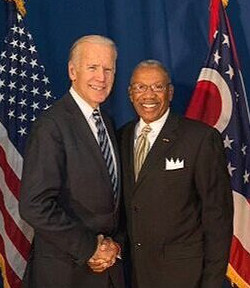 Commissioner Mims is well on his way to becoming Mayor Mims. Unless Rennes Bowers really turns up the heat in the next six months or Mims befalls some kind of scandal, it seems very unlikely he will lose in the general election come November. If we had ranked-choice voting Mims would already be mayor considering he won 58.4% of the vote. Of course, if we had ranked-choice voting, the election would be in November and we might have more than 10% of eligible voters participate.
Perhaps the easiest criticism of Mims is that he is deeply entrenched with the local Democratic party and the current administration. Like all the commissioners other than Darryl Fairchild, Mims has always voted to support Mayor Whaley. If he has any fresh ideas, so far he's kept them under wraps. Now that the primary is underway, Mims might come out with some specific policy proposals but this seems unlikely. Given that he's currently poised to coast to victory, there's little reason for him to rock the boat unless Bowers presents more of a challenge in the coming months.
Rennes Bowers: Advances to General Election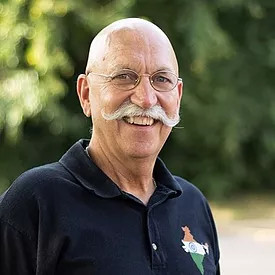 If you find the ambiguity of Mims' platform to be objectionable, you'll find little solace in his opponent Rennes Bowers. The former firefighter chaplain is a political newcomer and his policy proposals are the same things we often hear from candidates: promote safety, demolish abandoned homes, clean up litter. However, there are some interesting proposals in Bowers' platform we'd love to hear more details about, such as his promise to eliminate regulatory barriers for small businesses and make city hall more transparent.
At this point in time, Mims' appears to have an insurmountable lead but Bowers has plenty of time to establish himself. His experience as a long serving firefighter positions himself as a sort of strong hero candidate. On the flip side, being a chaplain positions him as a man of empathy and integrity. It's probably not a coincidence that half the winners on Tuesday were men of the cloth (Bowers, Fairchild, Sliver). Clergy members—especially fire chaplains—have to console the distraught and this talent for establish human connections is an asset for a politician. Unlike the other two, Bowers has a tendency to lay the religious rhetoric on a bit thick at times, but overall he is a strong public speaker.
Finally, it has to be mentioned that Bowers has an incredible mustache. In our city manager form of government, the mayor is just a commissioner who plays the role of a figurehead. Bowers has the look of a guy many would want to represent them.
Gary Leitzell: Loses Primary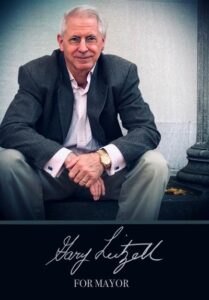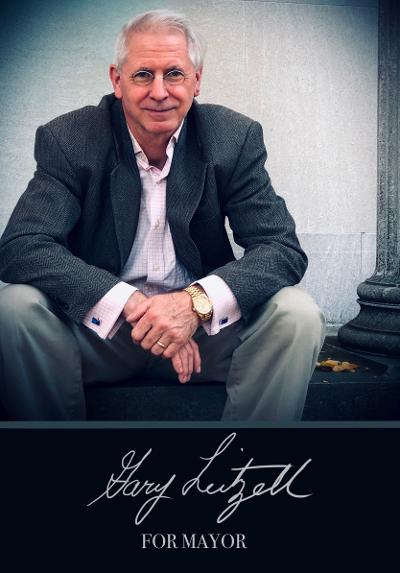 Since Gary Leitzell's unlikely victory over incumbent Mayor Rhine McLin in 2009, the political outsider and libertarian eccentric has faced a string of electoral losses. Leitzell ran alongside commission candidate Jordan Wortham, who also faced defeat on Tuesday. It's hard not to believe that Leitzell has been hamstrung by his insistence on spending less than $10,000 on his campaigns. While he makes a good point that candidates spend far too much to get elected to minor offices that amount to part-time jobs, it's hard to make that strategy resonate with voters when they haven't heard it. While signs for Mims and Bowers littered yards and medians throughout Dayton, Leitzell signs were a rare find because he printed off only 100.
Leitzell ran an old-school campaign that primarily consisted of knocking on doors. His online presence consists of an old blog he resurrected and he lacks the organizational support both Mims and Bowers enjoyed. If Leitzell intends to win another political campaign, he might need to adapt to the times and spend more money. But for Leitzell, winning might not be the point. Doing things the right way, as he envisions it, might be more important than winning.
We hope Leitzell will continue to run because, at the very least, competition can motivate our leaders to be better. He originally ran so that we would not experience another 2017, where Nan Whaley ran unopposed. Leitzell also brings specific policy matters to the press during his campaigns and helps to steer the conversation towards things that matter.
City Commissioner
Shenise Turner-Sloss: Advances to General Election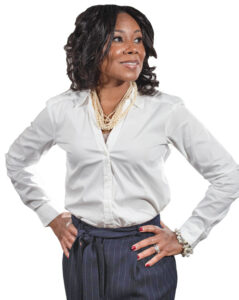 In her third attempt to gain a seat on the Dayton City Commission, Shenise Turner-Sloss outperformed everyone. Although the local Democratic party threw its weight behind Stacey Benson-Taylor and Scott Sliver, progressive organizations in Dayton and throughout Ohio loudly came out in support of Turner-Sloss. Her grassroots campaign has leaned on a strong social media presence, a tight connection with local nonprofits (included Turner-Sloss's own Neighborhoods Over Politics), and an unapologetic progressive message.
Still, it should be noted that Turner-Sloss won with only 3,141 votes out of 89,000+ eligible Dayton voters. Judging by past trends, she'll need to triple that number to win in the general election in November. That's a tall order considering the Democratic party will steer voters to Benson-Taylor and Sliver. For Turner-Sloss to win, her grassroots campaign will need to continue to gain momentum and turn out voters who do not typically vote in local elections. Fortunately for her, in the past ten years then top voter-getter in the special election has always won a seat in the general.
Darryl Fairchild: Advances to General Election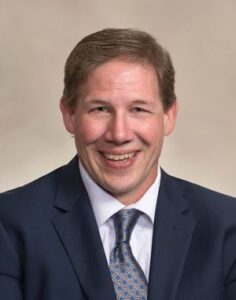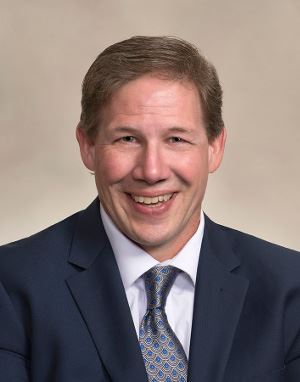 The only incumbent in the commission race came in third-place closely behind Stacey Benson-Taylor and outperforming Scott Sliver. These results demonstrate that the local party may have strategically miscalculated by recruiting a black woman to take on Turner-Sloss and a white pastor to take on Fairchild (you don't think that's just a coincidence, do you?). Because each voter has two commission votes to cast, these candidates don't necessarily compete head to head the way the party intended.
Fairchild did not make nearly as much noise with his campaign as Turner-Sloss or Jared Grandy and he also refused to apply for a Democratic party endorsement (why is that something you apply for? And why does the party endorse in the primary?). Fairchild insisted he was running on his record and that was good enough to get him through the primary.
It does not appear that Fairchild's record and name recognition will win him re-election. He's going to have to begin mounting a more serious campaign that utilizes advertising and perhaps earns him some endorsements from local organizations. Now that Turner-Sloss' primary ally Jared Grandy has been knocked out of the race, it will be interesting to see if that support bolsters Fairchild. Turner-Sloss and Fairchild ran as a pair in 2017 and Fairchild slightly outperformed Turner-Sloss in that race. Since Stacey Benson-Taylor and Scott Sliver are running as a unit, Turner-Sloss and Fairchild may do the same. Currently, the City of Dayton Charter states that an ordinance may not be passed on the same day it was introduced unless it receives four votes. Having two outsider candidates could at least prevent this practice from happening to ensure the public has time to review any potential ordinances.
Stacey Benson-Taylor & Scott Sliver: Advance to General Election
We lumped these two together because they ran as a unit and the local Democratic party treats them as a unit. Doing little to run actual campaigns and heavily leaning on endorsements from the local Democratic party, these two have said next to nothing of substance. They are solid "yes" votes for whatever Mims decides to do and that's about all we know about them policy-wise.
Nevertheless, both Sliver and Benson are well entrenched in important Dayton organizations and social circles, which will help them alongside their official endorsements. This is especially promising for Benson-Taylor, who finished a close second behind Turner-Sloss. Sliver, on the other hand, finished 4th. If the general were held today, it appears Benson-Taylor would be in and Sliver would be out.
Jared Grandy, Jordan Wortham, & Valerie Duncan: Lose Primary
Given the crowded race, it's hard to be surprised by any result, but given the well-oiled campaign Grandy ran his loss is the closest thing to a surprise. He demonstrated social media savvy that all the other candidates except Turner-Sloss lacked and he had the closest thing to a platform of all the candidates. If there was one weakness in Grandy's campaign it was that he leaned heavily into progressive grassroots campaigning but did little to attract the more moderate (and older) voters who participate in the special elections. We also noticed that Grandy was one of the only candidates to lack a mailer. Snail mail may seem antiquated, but given that primary voters tend to be older, that's often the best way to reach them. Turner-Sloss ran alongside Grandy and received many of the same endorsements, but she had a mailer. This was also Grandy's first time running so he lacked the name recognition that many other candidates had. Perhaps he has set himself up for a future campaign. After all, this is Turner-Sloss' third time running and her best performance yet.
While Grandy came close to fourth place, the single-digit hauls by Jordan Wortham and Valerie Duncan are not promising for their political futures. Wortham comes from a large and successful Dayton family, but his foray into politics appeared to be a pivot after a controversial end to his career as a Dayton police officer. If he wishes to continue pursuing a political career, he will likely have to become heavily involved in local organizations or perhaps run for a county-wide or state office. Duncan, meanwhile, has lots of experience in local government and many personal connections, but hasn't been able to translate these into votes. If she's going to win an election in the future, she will likely need the local Democratic party to support her.