We are an organization dedicated to and in support of practical, common-sense solutions for Montgomery County and the Greater Dayton area. We believe Montgomery county issues are Dayton issues and vice-versa, and that issues can only be solved through close collaboration across the region.
Our solutions are non-partisan, and seek to find common ground on both sides. Any candidate who makes producing results their priority over party or political careerism is an automatic ally of Reconstructing Dayton.
It's time to change elections in Dayton.
Reconstructing Dayton is working to improve the efficiency and fairness of our local elections, and want your help. Learn more about our petition and what you can do to play a part.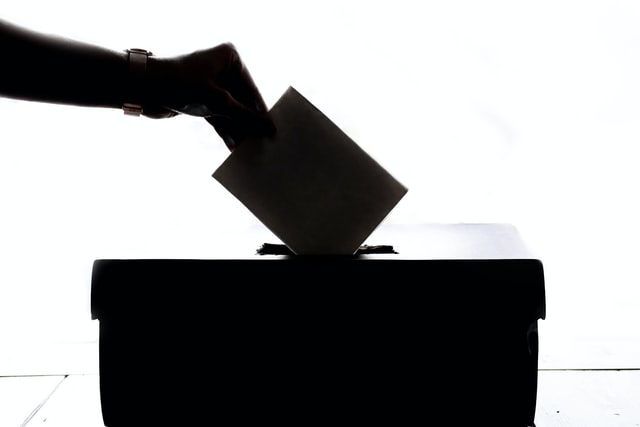 It's local election season! We look at candidates for mayor, city commissioner, and clerk of courts. The commissioner race is particularly crowded this year, while the local Democrats have scared off any intra-party challengers to Jeff Mims in the mayoral race. For the clerk position, you have no choice, but it's important to highlight that fact.
We take a look at proposed amendments to the Dayton City Charter that will appear on the ballot in May. Although we think one of them is worth voting for, the others all have major problems that should concern Dayton citizens. Make sure you know the implications of these amendments before election day.
read more
This past week was Sunshine Week, a week the press uses to bring attention to open government and public records. Although Ohio's Sunshine laws claim to support open government, we believe they fail to live up to this promise. We look at the state of open government locally and changes that could be made to make a truly open government.
read more
Regional Cooperation
Our ultimate goal is county-wide government, reducing the number of public safety departments to one, street maintenance to one, etc. County collections of taxes will be distributed based on span of control calculations, with those with the widest spans getting the most bonus money. We believe that consolidating services county-wide will result in increased efficiency that will decrease the tax-burden on Montgomery County citizens. Read more…
Fair Property Tax
The value of your property shouldn't change based on the value of your neighbors' property. The price you pay should be the price your property is valued at. Forcing people out of their homes because of rising valuation is discriminatory. Anyone who keeps up the exterior of their home shouldn't be penalized for improvements. Gentrification shouldn't be a government assisted program. Read more…
Ranked-Choice Voting
We elect politicians using primaries that no one shows up to and give the two major political parties all the power. It's time to change the way we elect officials and ensure they represent everyone. Ranked-choice voting brings compromise, efficiency, and fairness to elections. Maine has adopted ranked-choice voting and we can, too. Read more…
Borders that Make Sense
You wouldn't buy a house with a living room divided by a property line. Why do we have cities that sprawl into multiple counties, congressional districts shaped like crescents, and cities with territories outside their boundaries like miniature imperial states? It's about time we redrew our boundaries so maps correlate to economic and geographic realities.
Fair Tax Abatement
Tax abatement has often been used to reward political donors and friends rather than spur economic development. We believe that tax abatement should be standardized by a specific rubric that disallows politicians from arbitrarily picking winners and losers. Tax abatement should be used to incentivize businesses to join the Dayton community, not as a kickback for political allies.
Support of Non-Traditional Candidates
Support in getting signatures, ballot initiatives and fair ballot access for all who support our causes. We'll also help create websites, manage campaigns, and help promote those who agree to campaign finance limits.
Honest & Accessible Political Contributions
The current Montgomery County Board of Elections site is not ADA compliant. There is no searchable database of donors. In order for this to be both ADA compliant, transparent, and actually useful, all data should be entered in real time in a searchable format. Read more….
Education Reform
Sure, the public schools are working in our well to do communities, but in the poorer districts, we're failing. The State funding formula was ruled unconstitutional over 20 years ago. We're still failing. It's time to radically change the way we look at the conventional school year, and the many systems we have in place. 
Eliminate Unfair Business Regulations
This isn't the free parking pool in Monopoly, individual home rules have their limits. Limiting medical marijuana outlets is unfair to those that have medical needs. This is only one example of discriminatory and random legislation.
Do you have an issue close to you and your community and think we can help? Know someone in or running for office who believes in working smarter & harder for Dayton? Get in touch.