It's an odd numbered year and that means it's local election season. In Dayton, things are more exciting than most years because Mayor Nan Whaley has declared that she will not run for reelection. City Commissioner Jeffrey Mims has thrown his hat in the mayoral race, which means that his commission seat will be up for grabs. At least one new politician will join the Dayton City Commission and the city will have a new mayor.
Today we look at candidates who will end up on the ballot in the May primary. As of now, we will not endorse any candidates. In the next week or so, we will send out our candidate surveys and publish the results here on Reconstructing Dayton. We will then ask candidates to participate in interviews we will livestream on YouTube. If we feel that any of the participating candidates are particularly worthy, we will endorse and promote those candidates.
Mayor
Currently there are three candidates competing for the role of mayor: former Mayor Gary Leitzell, City Commissioner Jeffrey Mims, and former Fire Chaplain Rennes Bowers. As it stands, Mims is the betting favorite to win, both because of his current position on the city commission and his support from the local Democratic party. Two candidates advance from the primary to the general election and Mims is the only shoe-in. This will make the primary a battle between Leitzell and Bowers for the remaining spot on the ballot.
Gary Leitzell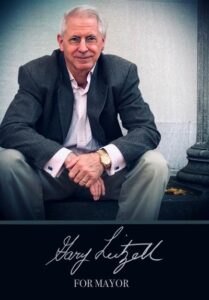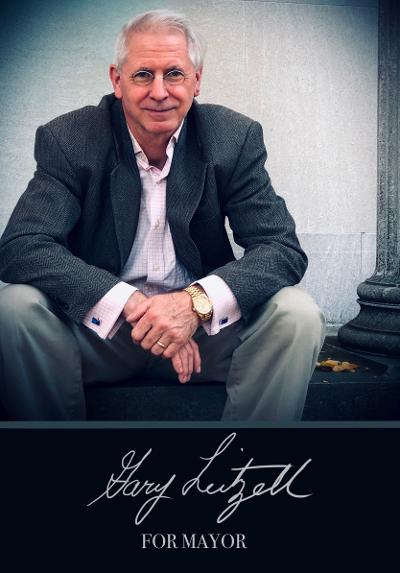 Former Mayor Gary Leitzell has decided to give it another shot. He lost in the 2013 primary to Nan Whaley and A.J. Wagner after pledging to spend no more than $10,000 on his campaign and challenging his opponents to do the same. They did not accept his challenge and instead spent hundreds of thousands of dollars defeating the incumbent mayor.
In 2014 Leitzell ran for County Commissioner as an Independent, which only brought him 9.83% of the vote. Dan Foley won with 45.89% of the vote while Mike Nolan pulled in 44.28%. It's impossible to know for sure whether Leitzell helped incumbent Dan Foley win or if he almost cost Foley the race, but it seems to be the latter as incumbent Democrat Karl Keith handily won the auditor race while Foley won by about 1.5%. In 2016, Leitzell ran for County Commissioner as a Republican. This allowed him to bypass Ohio's absurd signature requirements that force independent candidates to collect many times more signatures than partisan ones, but it also forced him to run in a primary against the Republican party's preferred candidate. He won the primary, but still lost the general election to Debbie Lieberman by less than 1% of the vote. In 2018 he again ran for County Commissioner as a Republican, this time losing in a three-way primary to Doug Barry.
Gary Leitzell's initial mayoral victory over Rhine McLin was a surprise at the time but it would be difficult for him to pull off another upset. Although Leitzell is fiercely independent, having previously placed his name on a Republican ticket county-wide will surely hurt his chances in Dayton. As mayor, Leitzell was known to be a bit of an eccentric with some novel ideas. Unfortunately for him, he entered office right after the onset of the Great Recession. He pushed to make Dayton an immigrant-friendly city and started our recycling program.  Leitzell is a big fan of efficiency and cutting unnecessary spending, which made him the ideal man for the job during the Great Recession when money was particularly tight. Now that more people are working from home, cities could see a drastic reduction in income taxes, meaning that Leitzell's penny-pinching might resonate with voters.
Jeffrey Mims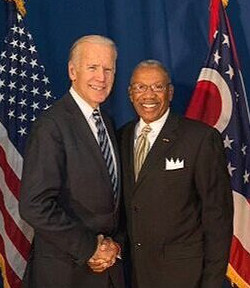 As a city commissioner, Jeffrey Mims has closely aligned himself with Mayor Nan Whaley and her preferred commissioners (Matt Joseph and Chris Shaw). This means he never ends up as the minority vote in commission votes as this cadre agrees upon a position before bringing anything up for a vote. Because Mims has largely functioned as a vote to support Whaley's initiatives, it will be interesting to hear him craft his own agenda.
Mims was first elected as commissioner in 2013 when he ran alongside Joey Williams and they handily won against David Esrati and David Greer. In 2017, the pair won reelection, but Shenise Turner-Sloss and Darryl Fairchild proved to be tougher competition. Mims won with 26.56% of the vote—an illustration of why we are pushing for ranked-choice voting to ensure that representatives actually represent Daytonians.
Before running for commission, Mims held a position on the Ohio State Board of Education and before that he was the president of the Dayton City School Board. He was also a union leader, teacher, and served in the U.S. Air Force during Vietnam. All and all, if not for the abysmal state of the Dayton Public School system, Mims would have an extremely strong resume. However, since nobody has been able to improve Dayton's schools, voters may overlook that issue and just give Mims an 'A' for effort.
Rennes Bowers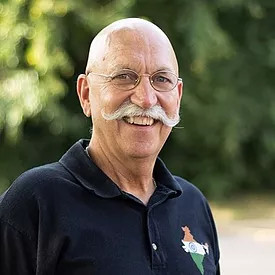 Rennes Bowers is the least well-known candidate in the running but he has three things going for him: 1) He's a former fire chief and everyone loves firefighters 2) He served as the fire department's chaplain, which means he should be able to convey empathy and a strong moral foundation 3) He has an incredible mustache. Bowers does not have any political experience but in recent years that has become something candidates boast about.
Our research has not turned up much on Bowers except the information stated above, but even if he manages to edge out Leitzell in the primary, he seems extremely unlikely to win because he openly describes himself as a conservative and he lays on the Jesus talk a bit thick. Darryl Fairchild demonstrated that Dayton voters are not adverse to men of the cloth in political positions, but every public statement we have seen from Bowers contains more religious rhetoric than political rhetoric. In liberal Dayton, that doesn't sound like a winning strategy. As of now, it's not clear what his plan is other than to be a conservative Christian.
None of this is to say that it's completely impossible for him to win. No one saw Leitzell's victory coming in 2009. Since such a small percentage of voters decide who actually wins these local elections, Bowers could sway things in his favor by firing up the white, religious conservatives in east Dayton. It would take a well-coordinated effort, but Bowers certainly has a greater emotional appeal than his opponents, even if it is limited to a small niche of the electorate. Plus, we can't underestimate the power of that mustache.
City Commissioner
Since Mims is running for mayor, Darryl Fairchild will be the only incumbent running. This race has a fairly crowded field, and because of Dayton's "jungle primary" system, anyone could emerge victorious with only a small minority of the vote. Once again, this is a reminder of why ranked-choice voting is so vital to ensure that our leaders actually represent the interests of the electorate.
Darryl Fairchild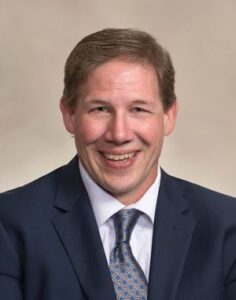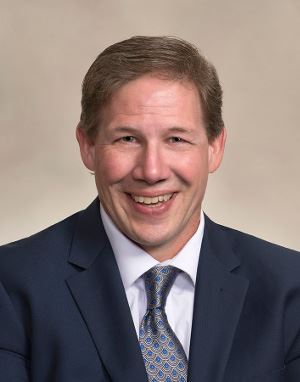 Darryl Fairchild has yet to complete a full term as commissioner because he was elected in a 2018 special election to replace Joey Williams when the FBI caught Williams accepting a bribe. Before his special election victory, Fairchild ran for commission in 2015 and 2017. In 2015, he came within 1% of winning a seat. In 2017, he came within 3%.
During his brief tenure, Fairchild has made a name for himself by being the only dissenting vote on a few occasions and clashing with Mayor Nan Whaley, who has accused him of using his position to grandstand. Beyond opposing some of the mayor's initiatives and then answering press questions about it, Fairchild has not appeared to seek the limelight. This makes Whaley, the consummate attention-seeker, appear to throw stones in a glass house.
However, for the most part Fairchild has voted with the majority and his dissents were not over major issues: He wants more derelict buildings demolished, he doesn't feel that the Human Relations Council receives enough funding, etc. Perhaps Whaley's criticism was so pointed because she had grown accustomed to never experiencing dissent in the commission since she became mayor (or perhaps it's because, looking at Fairchild's campaign finance forms, he's the only commissioner who isn't involved in slushing campaign funds around to other Dems). Her criticism of Fairchild would suggest that they were political foes, but perhaps what most distinguishes him from the mayor and other commissioners is that he was not selected by the local party. Even if, for the most part, he agrees with the status quo, he speaks up when he disagrees and that's considered verboten.
Despite Fairchild's general accommodation of the majority, Mims is coming after him, having recruited two candidates and pushing the local Democratic party to endorse them.
Shenise Turner-Sloss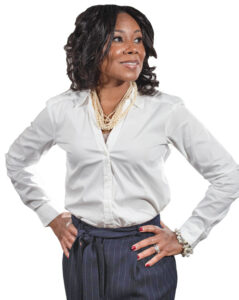 Shenise Turner-Sloss is hoping that the third time's the charm, as she lost commission races in 2017 and 2019. Like Fairchild's losing races, Turner-Sloss performed fairly well in those contests, so the opening of Mims' seat may provide the window she needs to win. Turner-Sloss has been actively engaged in politics for quite some time, starting in college as a political science major, studying public administration in graduate school, and then working for the City of Dayton for seven years. She also spends her free time as an activist, leading a local nonprofit called Neighborhoods Over Politics.
Turner-Sloss has committed much of her life studying politics and government administration. Her work with the city also provides her with a clear understanding of what she intends on getting into. Currently she works as a logistics manager at Wright Patterson Air Force Base, so she also has experience that extends beyond local bureaucracy.
In previous years, the local Democratic party had established favorites they endorsed over Turner-Sloss, and the party endorsement provided a challenge her campaigns couldn't overcome. Once again the party has ignored Turner-Sloss, but Fairchild has at least demonstrated that it's possible to win without their support.
Valerie Duncan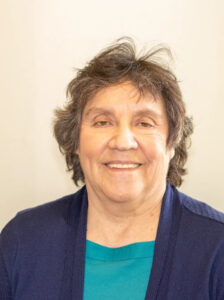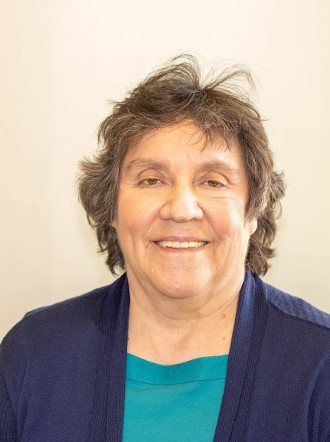 Valerie Duncan has made a career out of public service and is now seeking to pivot into an elected position. She first ran for a commission seat in 2019 but she did not make it out of the primary. Before that, she spent 31 years working in government for the city, county, and state.
Duncan certainly has the most experience in government of all the candidates. She also mentions on her website that she wants to promote regional cooperation, which is of particular interest to Reconstructing Dayton. We'll be sure to ask her to elaborate this position if she agrees to an interview.
Duncan will need to work on establishing some name recognition if she wishes to move beyond the primary. She is a member of several local organizations, including her local neighborhood association and The League of Women's Voters, so perhaps she can leverage this participation into a coordinated campaign.
Jared Grandy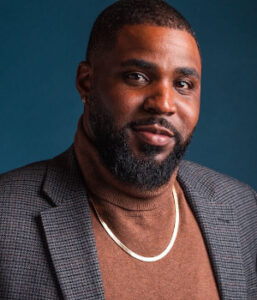 Jared Grandy may be a political newcomer, but his website provides quite a few details about his positions. This is a welcome change from most candidates who provide general statements and avoid commenting on specific policy issues.
Grandy previously worked for the Dayton Human Relations Council, a bureaucratic arm the city uses for minority outreach and to process civil rights complaints. As a "Community-Police Relations Coordinator," it sounds like Grandy's job was to process complaints against the Dayton Police Department. He left the HRC as a protest over their ineffectiveness in June of 2020 and currently works as a "consultant and writer."
Grandy has a criminal justice degree from the University of Cincinnati and went to law school at Northern Kentucky University. It does not appear that he ever worked in law enforcement or as a lawyer, but his role at the HRC sounds relevant to both of his degrees. Grandy appears to be a savvy communicator, but with the crowded field running for commissioner, he doesn't have much time to garner support before the primary. Like Bowers, Grandy appears to be leveraging his faith community to support his campaign, but he doesn't overplay it. If he moves beyond the primary he could make for a strong candidate.
Scott Sliver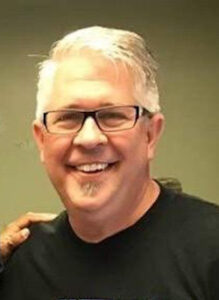 Jeffrey Mims recruited Scott Sliver to run and it's pretty clear why: He's a pastor to take on Fairchild. That was the local party's strategy last time when they ran Daryl Ward against Fairchild. Sliver works as an Associate Pastor for Vineyard Church in Beavercreek. It's one of those churches that's so large it has a full-time "associate pastor." In the early 90s Sliver briefly ran an advertising agency but since then his resume just shows Vineyard and various community service activities relevant to clergy.
Sliver does not appear to have any specific policy goals, which makes sense since he's being brought in to be a yes-man for Jeffrey Mims. His website mostly boasts about accomplishments from decades ago while conveniently leaving out that they occurred decades ago.
As of now, there's not much to be said about Sliver except that if you like Jeff Mims, he's your guy. Although it may seem redundant at this point, Sliver is another example of why we're supporting ranked-choice voting to select Dayton City Commissioners. In our current system, the mayor and two commissioners team up to run as a team with the support of the local Democratic party. They all defer to the mayor and we essentially pay these commissioners to do nothing but vote "yes." On rare occasions a wild-card like Fairchild or Leitzell sneaks in, but their influence is limited. Our ranked-choice initiative would ensure that minority-view voices make it to the commission and hold these politicians accountable.
Jordan Wortham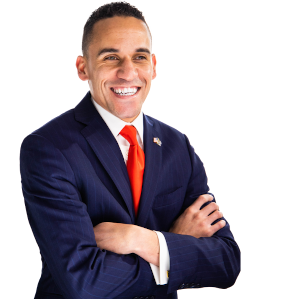 Jordan Wortham gained some notoriety after being fired from the Dayton Police Department and subsequently filing lawsuits alleging discrimination. Now he's trying to take it directly to the city by running for commissioner. If there's one candidate the established politicians do not want to win, it's this guy.
The case the Dayton Police Department made when firing Wortham is bizarre, to say the least. They say he lied about an incident when police were called to his house. You can read the details here but it all sounds pretty silly. Wortham claims his firing is retaliation for speaking out against racism within the Dayton Police Department.
Unsurprisingly, police reform is a top issue for Wortham. He also cites lowering taxes and eliminating red-tape. If he's serious about those issues beyond lip-service, he may find an ally in Leitzell.
Wortham is making things uncomfortable for the Dayton Police Department and the commission so expect them to ignore him and hope he loses in the primary. If he gains a spot on the November ballot, he may attract the sort of media attention the city is trying to avoid.
Stacey Benson-Taylor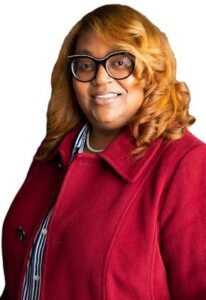 If Scott Sliver is Mims' yes-man, Stacey Benson-Taylor is his yes-woman. The three gathered signatures together, turned the petitions in together, and campaign together. Once again, it must be reiterated that this is why we want to replace our current system with ranked-choice voting.
Benson-Taylor works for the local chapter of the American Federation of State, County, and Municipal Employees (ADFSCME). On the side she runs Shine Like a Diamond Consulting, LLC, a business that could benefit from consulting with a brand management firm. Benson-Taylor has a paralegal degree from Sinclair, a B.A. in political science from Wright State, and a law degree from UD.
As of now, Benson-Taylor has not proposed any new ideas. Her website promotes vague policies such as "respect" and "integrity." Benson-Taylor's campaign slogan is "A Bridge to the Future," but it's not really clear what type of future she envisions. Like other poly-sci majors who study law or public administration in grad school, it's clear that she has long had political ambitions. Allying with Mims is a surefire strategy for the short-term, by it's hard not to be cynical of such a calculated trajectory without hearing any substantive policies from her campaign. She's been a top muckety-muck in the Montgomery County Democratic Party, assuming Tom Ritchie Sr.'s position.
Clerk of Courts
For the Dayton City Clerk of Courts, you don't have a choice. Not in the primary, not in the general election. Longtime Clerk of Courts and Boss Tweed wannabe Mark Owens has finally hung up his hat. After his predecessor retired early in 1991, Owns took over the job and has clung to it ever since. Owens faced a challenger in 1991 and ever since he has run unopposed. He took over the local Democratic party, replacing Dennis Lieberman, by betting on Whaley when Lieberman backed A.J. Wagner.
Owens is the type of hard-ball politician who will coordinate the local party to oust someone for endorsing the wrong Democrat and then only allow them to stay if they make a public loyalty pledge. He may be retiring as the Dayton Clerk of Courts, but unfortunately that will just provide him more time to meddle with local politics and ensure that the local party only works for those loyal to him.
Another reason to bring up the Dayton City Clerk of Courts is because the position is redundant and should not exist in the first place. It could easily be combined with the Montgomery County Clerk of Courts and it would make life easier for everyone.
Martin Gehres
Gehres is a young city attorney who Nan Whaley apparently approves of enough to allow him to share the spotlight in a ProPublica article with her. He is following in Dan Foley's footsteps as son of a judge. We don't know anything else about him and it's unlikely we will because, without an election, he has no reason to take a public stand. We'll send him our survey anyway.